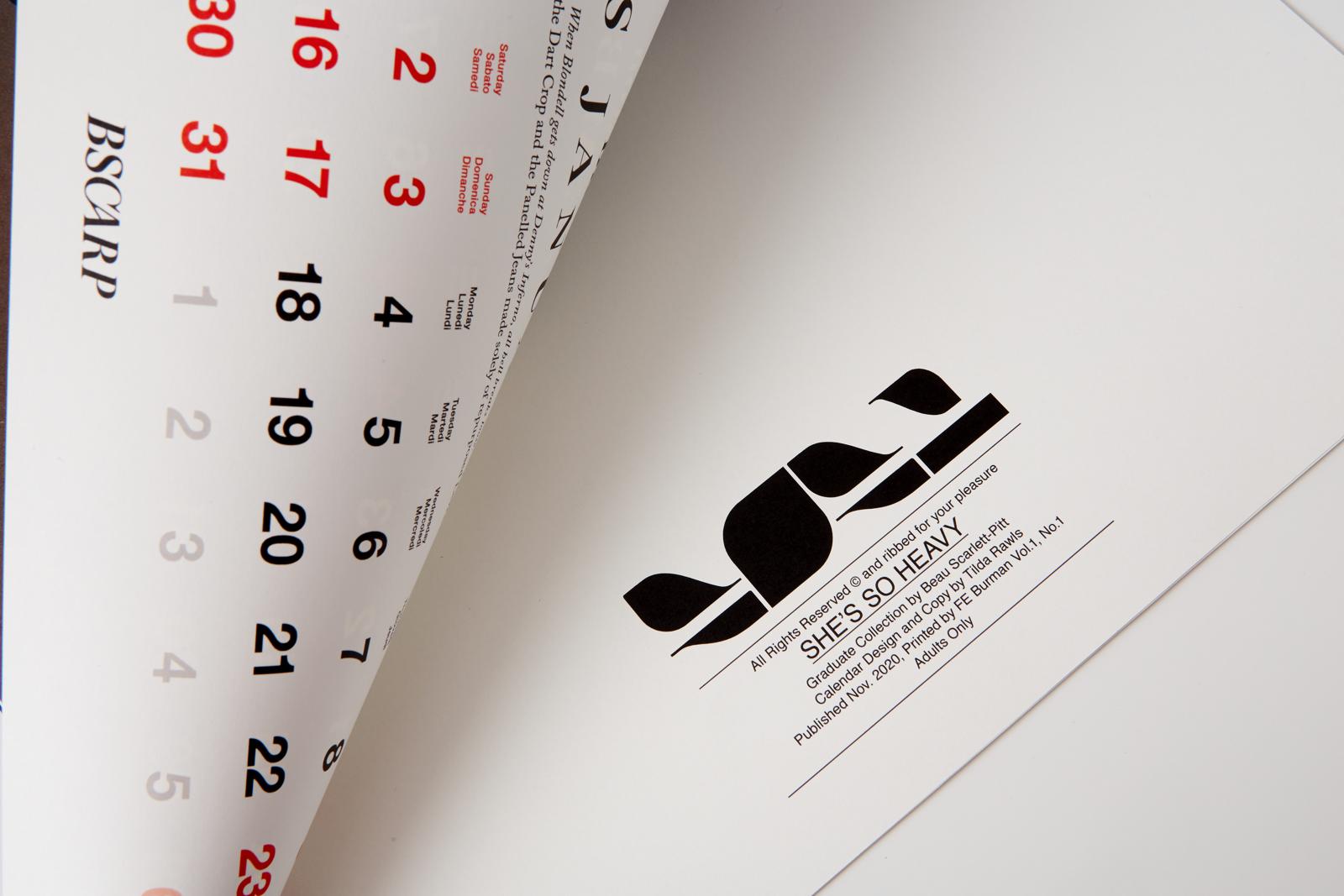 'SHE'S SO HEAVY'
2021 Calendar
An homage to the tongue in cheek porn mags of the 70's, 'She's So Heavy' the Calendar, 2021, celebrates 'The Girls' of the collection of the same title by Beau Scarlett-Pitt. Sixteen glorious pages in full colour, this calendar will be all your heart desires in 2021.

Collection and art direction by Beau Scarlett-Pitt.
Calendar design, typography and copy by Tilda Rawls.
Photography by Ryan Croxton.
Modelled by James Spencer.

380mm x 545mm, printed in Bermondsey with F.E. Burman LTD.
P&P included.